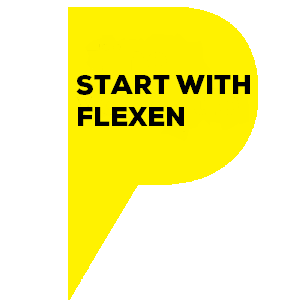 You may think, I have a good place to work at home. Why should I work in an office? Because this can offer you a lot! Read in this blog why you should try it sometime, try it for free.
Working at home
Of course, working from home has its advantages. It can be nice to be with the rest of the family around you in your own familiar surroundings. You can multitask a bit, do some household chores in between. You don't have to scratch your car window in the morning when it has frozen in the night. And can just keep your slippers on because you don't have to leave the house.
We challenge you!
Are you someone who is used to working from home? We challenge you to check what is more productive: a day working from home, or a day in a flex working spot, in a quiet, modern setting, for example at ZAPP office in Rotterdam! There you will have all the modern conveniences. From printer to Nespresso coffee, parking next door to professional receipt of your visit. And a building full of inspiring, hard working people.
Focus
Think about renting a flexworkspot if you have a job that needs te be finished soon and you need all the focus in the world.  Or if it's Wednesday afternoon and your children are free, they are bringing a boyfriend with them  … you don't need this when you want to work from home. Would you like to feel that you go are going to work, one more time? To keep private business and you work separate from each other?  Or are you looking for a representative space where you can receive your visitor(s) ? Just a few reasons to go for a workplace. For just a few euros that place of yours!
Own Office
In addition to flexible places there are some providers, including ZAPP office, who also offer a private office for one day, for 1-2 persons. Your own Office-for-a-day! Do you like the private office, then you can also choose to rent this permanently, so you will become the owner of you own private office. With your own electronic tag you will have  24/7access to your office, which you can turn to your domain with your own furniture and stuff. Just like at home;-)
Video of a candidates
Still not convinced or working outdoors is a good idea? Take a look at the experience of one of our flexworkers,  in the attached video of 010marketing below.
Free flexen
To make it even more attractive for you, we welcome new flexworkers with the option to come to ZAPP office to come and work for free for one day ! A great opportunity to give it a try. Also take a look at the site: ZAPP office flexible places .
So, are you excepting the challenge?
Sylvia den Otter
ZAPP office
Bahialaan 100 | 3065 WC Rotterdam | +31 10-3330800 | info@zappoffice.nl
Origineel
Je kunt een beetje multitasken, tussen de bedrijven door ook een wasje draaien.